Clevedon Garden Design
A Modern Family Garden
The biggest challenge for this garden was the level of the bi-fold doors. The existing levels meant a substantial set of steps needed to be designed to create access to the garden.
The whole garden design followed on from the design of the steps. The quality grey composite decking was researched extensively to make sure it was the correct material and finish for the job. Being the first material you sep out onto in the garden, it was important to get this right.
A stunning beige porcelain patio was designed with a black granite sett edging. Hard wearing and low maintenance, the porcelain was the perfect choice for this client.
The levels needed reworking in order to make the garden a better space for the client to enjoy. The garden was intentionally designed to incorporate two inspection covers into the patio level, as we didn't want them ruining the look of the lawn. 
Every detail was thought about, even the colour of the grout for the paving.
The client has a young family so wanted to make the garden low maintenance without it being lifeless. A large lawn area for the kids to play on, finished off with raised beds, and a row of laurel shrubs. 
We are extremely happy with the end result, giving the client a garden they can enjoy for many years.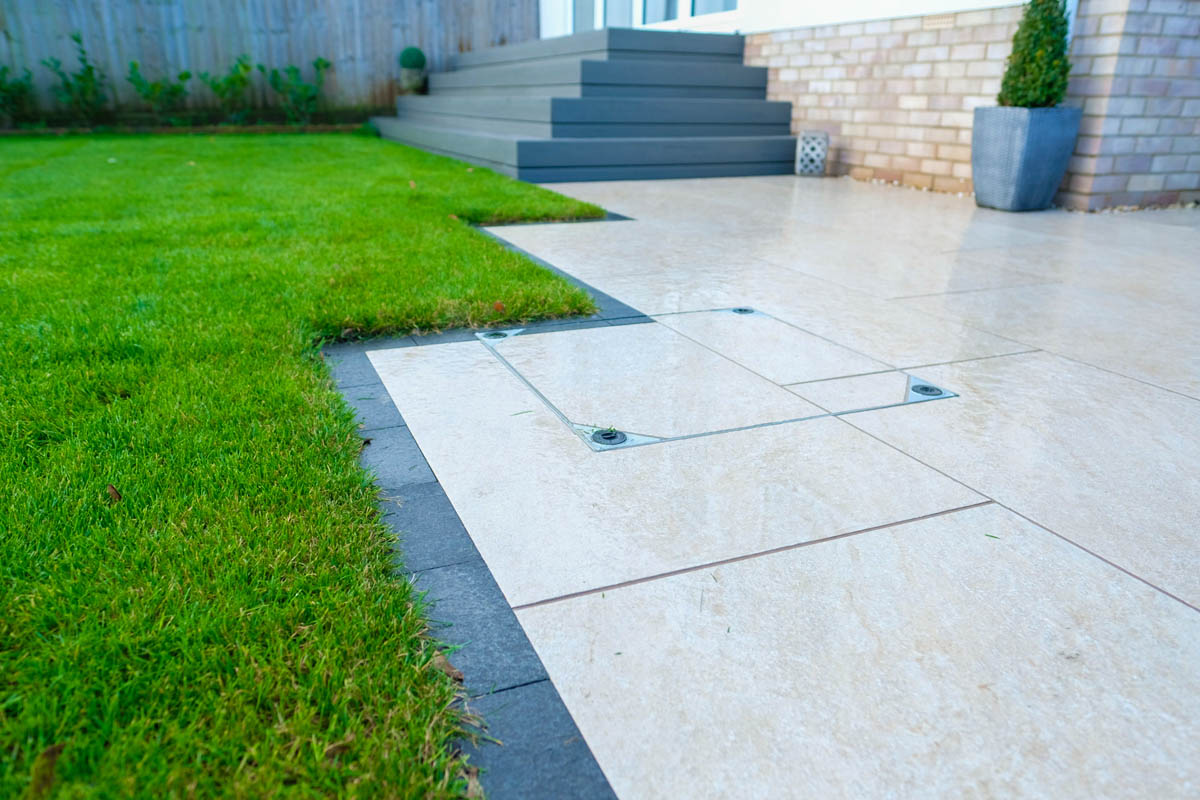 "Fantastic service. Very friendly, reliable and attention to detail was excellent. Extremely happy with the finished result. Would highly recommend *****"
Garden Inspiration around Bristol
garden inspiration around Bristol